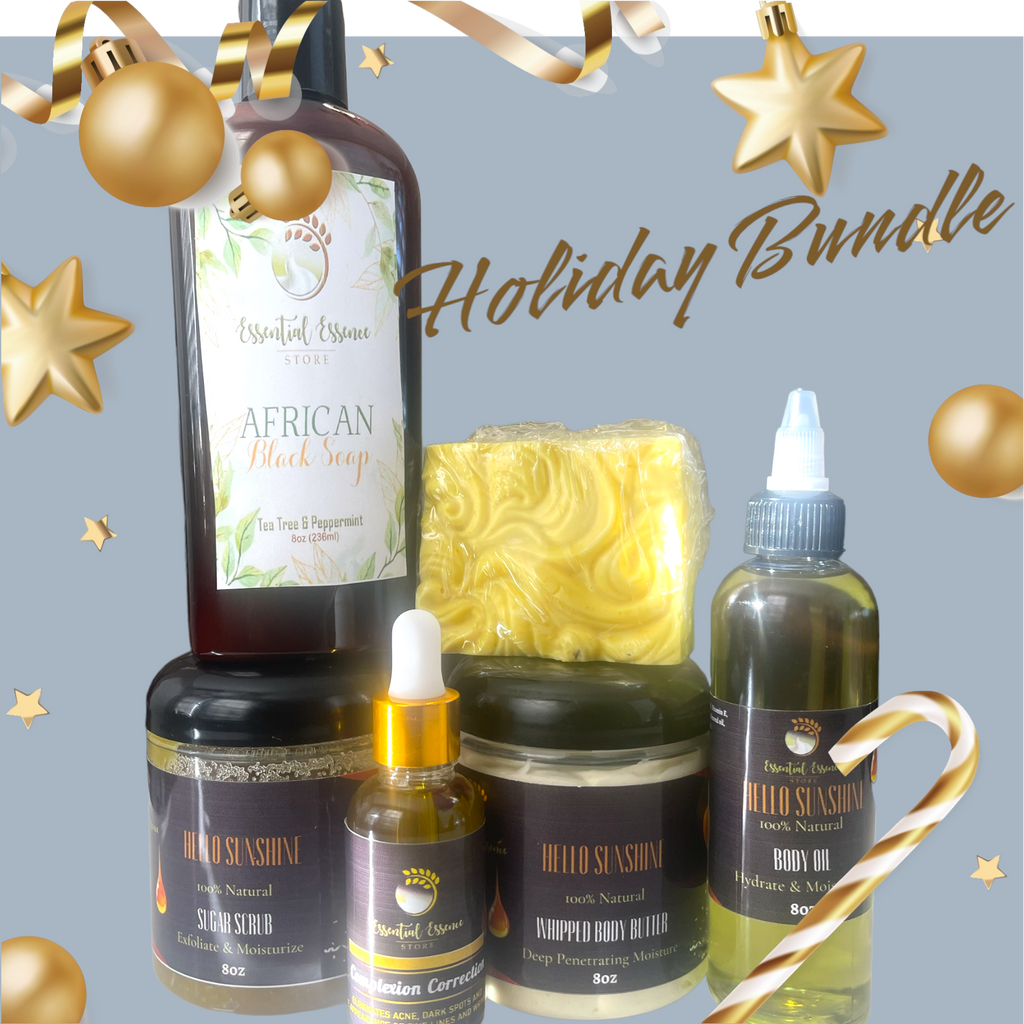 $75.00
$95.00
Hello Sunshine
This self care kit is packaged for the ultimate Skin care experience.Hello Sunshine is infused with A blend of citrus essential oils to help cleanse, clarify an nourish your skin. Turmeric is used to brighten and even you complexion.
 Start by preparing your canvas with African Black soap which can be used from head to toe on your hair, face and body. It's great for acne, eczema, and hyperpigmentation.
For your face use the Turmeric and goats milk face bar formulated to not only moisturize but lighten dark spot. Next apply the complexion correction to the face for moisture, acne, dark spots, fine lines and wrinkles. 
After bathing with our African Black Soap, exfoliate and moisturize with our Hello Sunshine sugar scrub, follow up with the body oil and then seal the deal with the Hello Sunshine triple whipped body butter! The body butter is also sage for your face using only natural ingredients and essential oils.